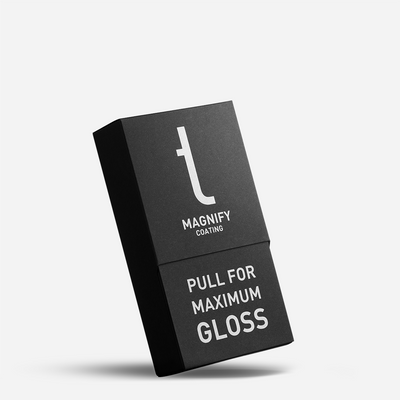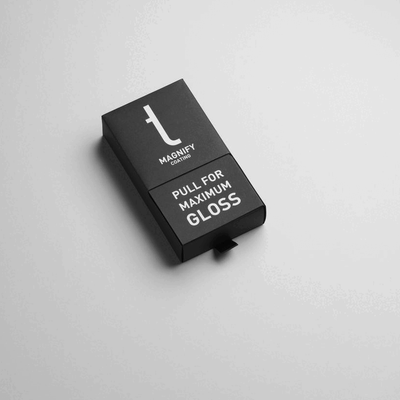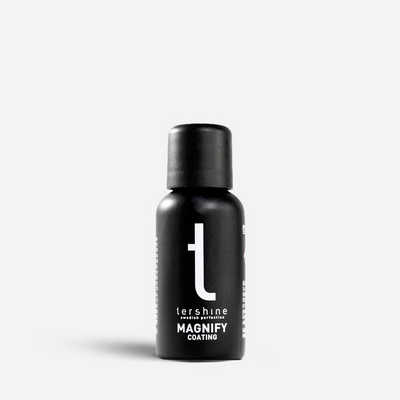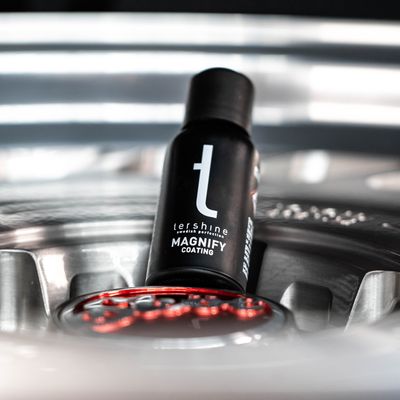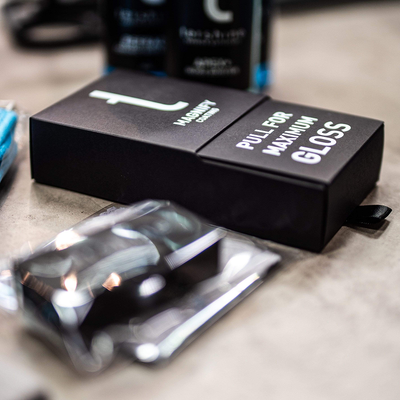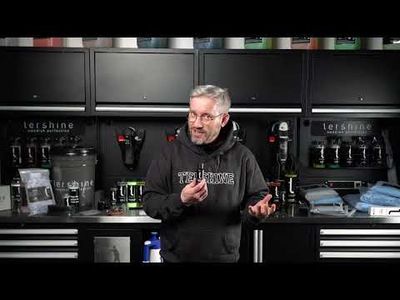 Magnify - Coating
Magnify - Coating is a ceramic paint protection made to be applied by anyone, regardless of prior knowledge! Completely free from high fluorinated substances and VOC (volatile organic compound), in other words it contains no shady stuff and the product is really quite amazingly easy to apply.

Leaves a magical shine that will take your vehicles to the next level and really make the paintwork pop. Along with a very long lasting protection that stands up to both chem and natural elements (12 months+, there are no set measurement standards for durability. Anywhere from 12-36 months depending on conditions.) this is an obvious choice for any gloss lovers out there. Of course, the surface will also be extremely hydrophobic and will resist mechanical abrasion very well. Magnify creates a "thick" protective layer that is perfect to have as a base protection and then top it up with suggested Apex+ - Gloss Booster and Refract - Ceramic Quick Coat when you feel it is needed. Works well on paint, rims, plastic, glass, gelcoat, metals etc. So in other words it obviously works great on boat, caravan, excavator, truck and well the list is really "endless".
You know I don't like to say times and as there are no standardised tests the durability will depend very much on the conditions, therefore we say about 12 months but for some it is 12 months ++++ and for others maybe a little less. However, because it is so extremely easy to apply, you could perhaps apply one coat for the summer season and one for the winter, that is entirely up to you and it stays completely in line with similar products on the market, but with the special feature described at the beginning of the text.
This type of product will require as clean a surface as possible for you to get the most out of it, this applies to all ceramic protectors but I promise you, it will make a huge difference so please follow the steps below (which I also cover in the product video that I think everyone should watch before you get started)! Also don't forget to add Prime - Panel Wipe for best results and that the surface should be cool, it is of utmost importance that the surface is free from fillers/waxes so therefore you must use Prime or equivalent product (not ipa on modern fillers is my experience). Also, do not stand where it is very hot and humid/moist as there may be completely different flash times then. I.e. always try on a smaller area if you are unsure. Always start with a smaller area and see how the product works on your particular varnish.

Comes in a very nice package together with an applicator block and 5 moka tubes.
Application:
1. Wash your vehicle very thoroughly with all chemical, cold degreasing, alkaline and iron fallout.
2. For best durability we advocate a polished finish but I understand that not everyone can or wants to do that. However, you MUST prep the surface beforehand with a panel wipe (our own Prime, for example) to allow the paint protection to bond properly to the surface.
3. Apply a small amount to the mocha hatch that you have spun around the block and apply in straight strokes. Feel free to change the cloth after a few panels to a clean and fresh one.
4. Let it dry for about 3-5 minutes (depending on the heat, humidity etc). Always start with one panel and test how you like it, i.e. 5 min might as well be 3 min in your case.
5. Wipe with a clean and preferably new microfiber cloth of your choice.
6. Let it cure for 12 hours before coming into contact with water for best durability, of course not everyone has the ability to do this but to ensure the best longevity the vehicle should preferably be left in a garage overnight.
7. May the gloss be with you!

You will be so much happier if you do these steps above properly, no matter which paint protection on the market you choose.
As with anything, if it's your first time using it, start by trying it on one panel first, the more you get to know the product, the larger areas you can spread it over. Wait to wash for about a week after application.

30 ml is enough for about 2-3 full size cars (two if you go all in).

I don't have any fancy "buzz words" with cool substances it contains but you'll just have to see for yourself how well it performs!

Store frost-free.
Safety data sheets are available on request.





DANGER: Causes serious corrosive damage to skin and eyes. Harmful long-term effects on aquatic organisms. Keep out of reach of children. Keep package or label handy in case you need to seek medical attention. Do not inhale dust/fumes/gases. Wear protective gloves/eye/face protection. Wash hands, face and forearms thoroughly after use. Avoid release into the environment. IF INJURED: Rinse mouth. DO NOT induce vomiting. IN CASE OF SKIN CONTACT: Immediately remove all splashed clothing. Rinse skin with water for several minutes. Remove contact lenses if possible. Continue rinsing. Contact the Poison Information Centre immediately. Splashed clothing should be washed before reuse. The contents and the container should be taken to an authorized waste disposal facility.Contains: Organopolysilazane, 2-Butoxyethyl Acetate.